Spinal Decompression for Bulging Discs
Spinal Decompression: Decompression for a bulging disc using buoyancy assistance in a comfortable warm water environment. Water traction involves ankle weights from below and buoyancy plus floatation belt from above to create a very effective treatment for lumbar discs.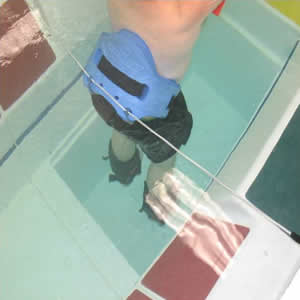 Cervical Disc Bulges can be effectively treated by our computer controlled traction table. The latest technology in traction through computerized controlled forces to decompress cervical spine disc bulges.